Haiti
In the tradition of solidarity aid distributed in Madagascar between 2003 and 2008 (€ 428,000), since 2008 JEAN HERVE has refocused its efforts to Haiti, one of the poorest countries of the world, building schools and other infrastructures. 
Thus, € 94 000 were used in 2008 and 2009, in partnership with the Association l' Aide aux Enfants in  Haiti,  to buy land  in Torbeck  building   a school,  the access to roads, the purchasing of materials and equipment, and funding the work of the school  of CASTACHES ... and yet the expansion of the school of BRESM.
Website Aide aux Enfants of Haiti: www. help - to - children - haiti. org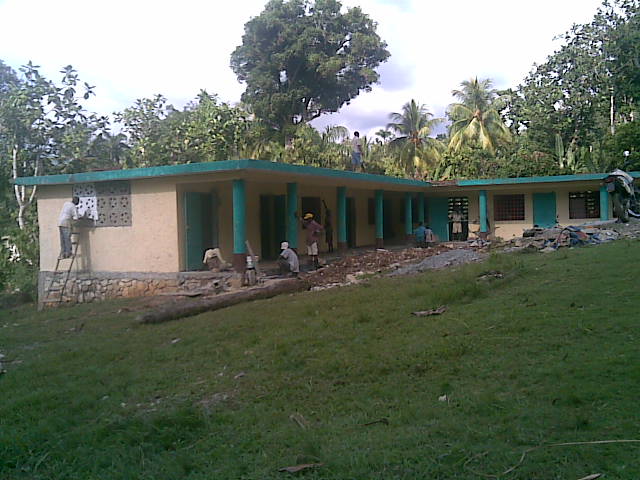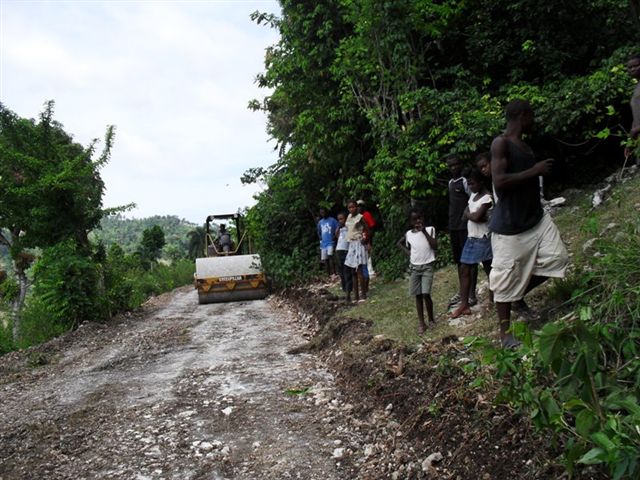 In 2009  they started to build a technical secondary school for 400 students, in the village the ABRICOTS ( in the region of Jeremiah) to enable local people to better manage their farming methods and in the end to live from their own natural resources . Late 2010, Jean Herve has already paid € 76 000 in order to realize this vast and important project, in collaboration with the Mayor of Apricot, Mr FIGNOLE.
In early January, JEAN HERVE has sent urgently 5000 euros to help the village  ABRICOTS to welcome and feed the many migrants from areas heavily affected by the earthquake.
In November, 5000 euros were also sent through the association SADHANA FOREST for the construction of wells to reduce the risk of cholera.
BIOMIMICRY and SADHANA FOREST

Since 2011, JEAN HERVE is taking part in a reforestation project in Haiti in collaboration with Biomimicry and Sadhana forest which realised similar action in India, near Pondicherry.
They started planting trees in Haiti and for the moment it is a success. Now we have to wait that the trees grow.
Here is Biomimicry report regarding the plantation of maya walnut trees between 2011-2014 and as well an article about the famous tree.