Pumpkin seeds and hazelnut butter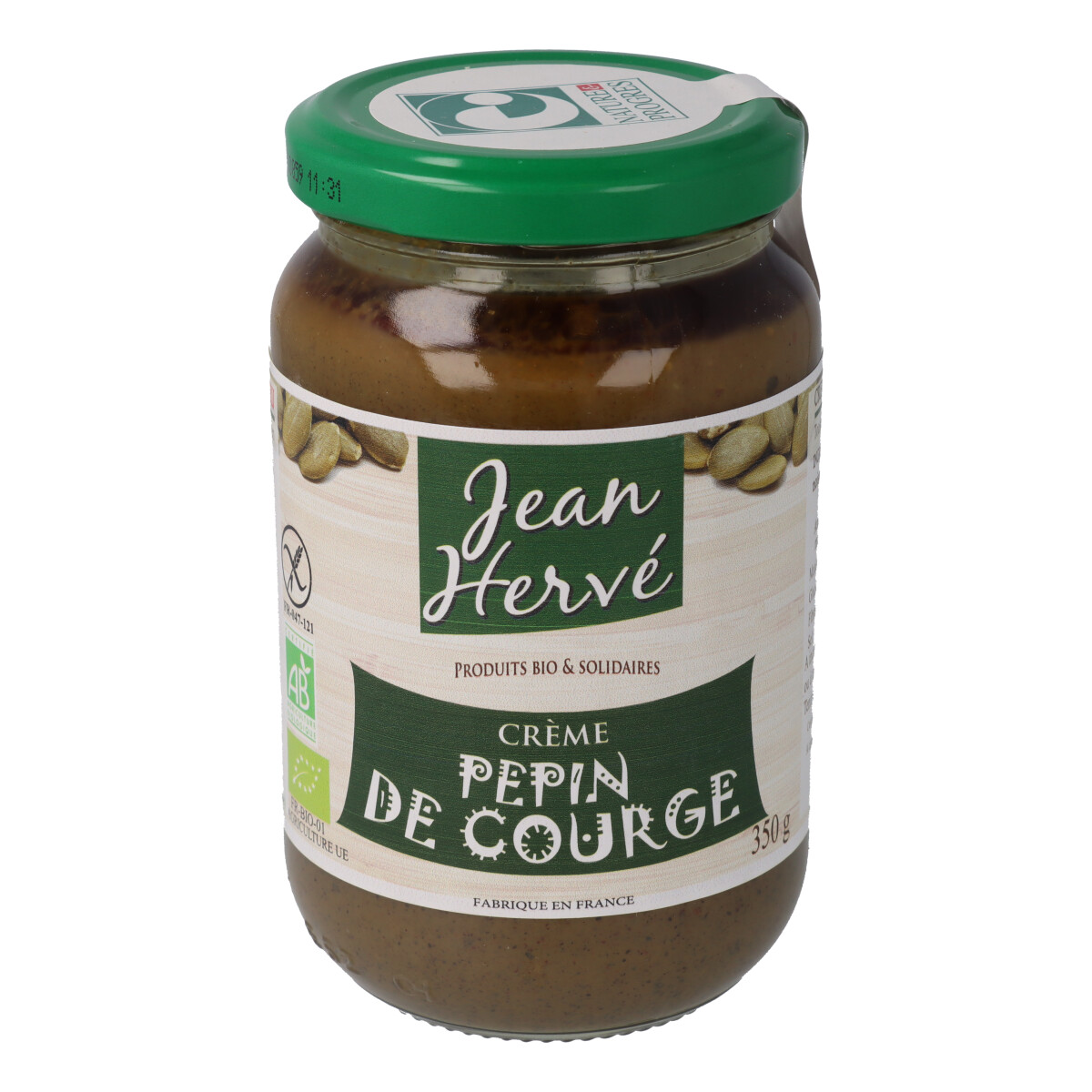 The pumpkin seeds butter contains 60% of pumpkin seeds from France and 40% of hazelnuts. After a light toasting by woodfire, the seeds are crushed by millstone and put in jar.
Can be used in sweet or savoury recipes, or simply as a spread. 
To keep from light and humidity
Average nutritional analysis per 100 g
Energy value  2647 kj / 640 kcal
Fat:                                 55.5 g - incl. saturated fat:     8.0 g
Available carbohydrates:     3.7 g - incl. Sugars:              2.0 g              
Fiber:                                        7.3 g   
Proteins:                                  27.7 g
Salt:                                      0.003 g
Ingredients: Pumpkin seeds* from France, hazelnut* from Italy
   *From organic farming
Shelf life : 3 years from production date.
ALLERGEN INFO: The company works with  sesame, peanuts, tree nuts, milk, soybeans