Pecan nut butter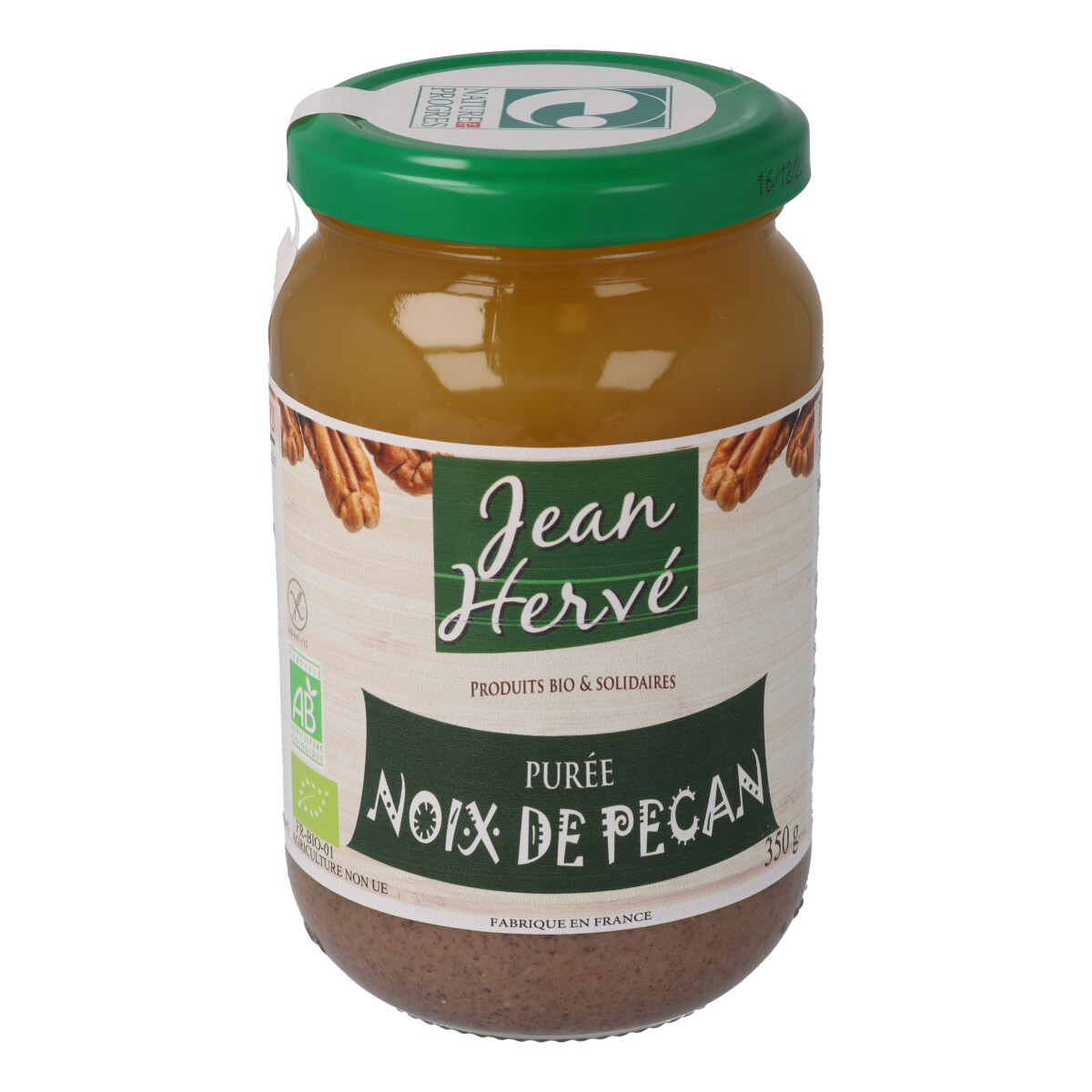 The pecan nuts are dried by hot air, then crushed by millstone at low temperature.
The pecan nut butter can be used on bread, into cooking and pastry. 
Keep away from light and humidity
Average nutritional analysis per 100 g
Energy value  3083 kj / 748 kcal
Fat:                                 73.9 g - incl. saturated fat:     6.7 g
Available carbohydrates:     5.4 g - incl. Sugars:              3.7 g              
Fiber:                                        8.5 g   
Proteins:                                  9.7 g
Salt:                                      3.0 g
Ingredients: Pecan nuts * from US and/or South Africa
   *From organic farming
Shelf life : 3 years from production date.
ALLERGEN INFO: The company works with  sesame, peanuts, tree nuts, milk, soybeans